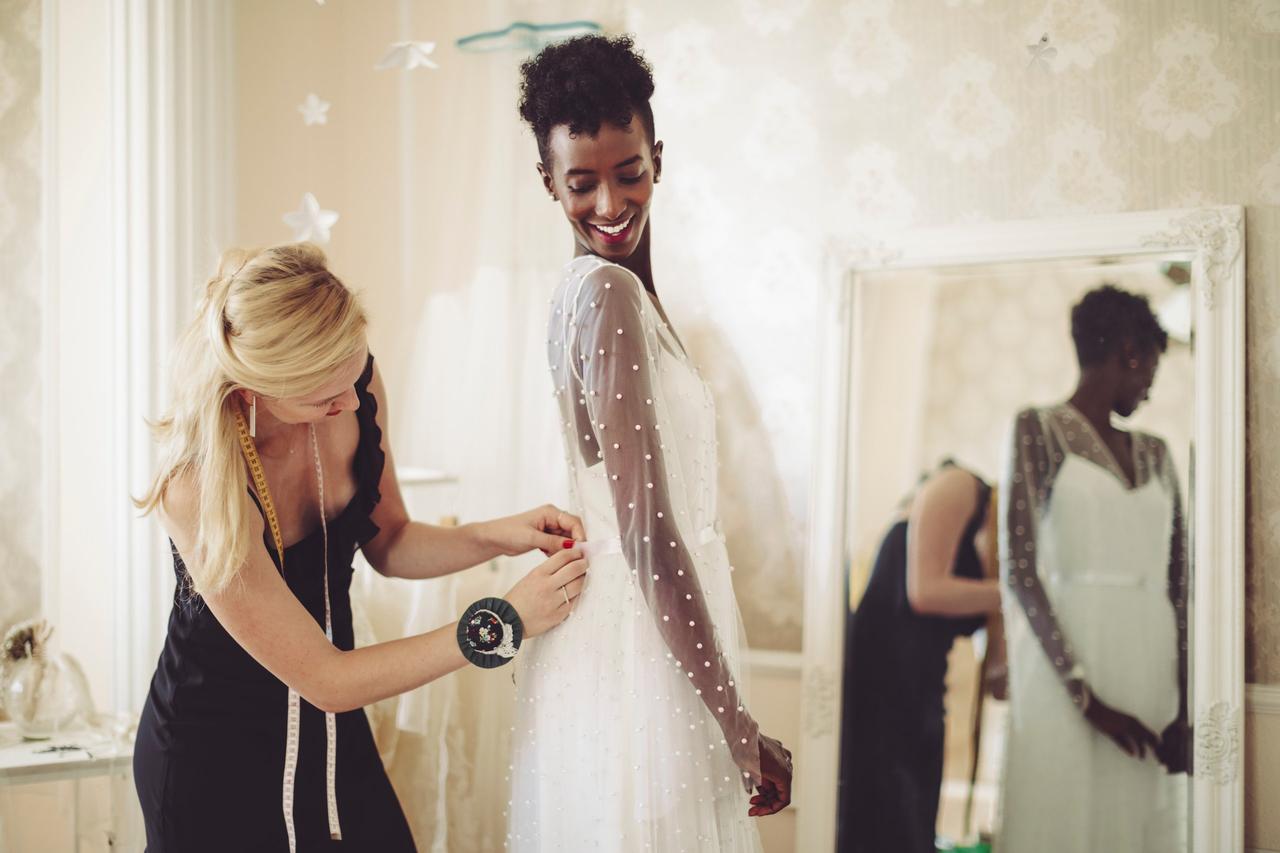 One of the best pieces of women's clothing boutique that give women a feminine and attractive appearance is a dress. However, you may only do it if you wear a dress that is the appropriate size. It can be difficult to select the proper dress size if you don't know your measurements or the desired material.
This is due to the wide range of sizes and materials available. Dresses are made from a variety of materials, including cotton, silk, net/lace, chiffon, silk, etc. Therefore, it is up to you to choose the material that is best for you.
Therefore, if you're looking for a wedding dress, business attire, or an evening party dress that will fit you perfectly, you are in the place. In this post, we offer advice on how to pick the appropriate dress size. Let's get started.
1. Measure your bust size
First things first, you need to measure your bust while deciding on the appropriate dress size. To achieve the correct measurements, you must measure the fullest part. Additionally, make sure the tape measure is placed under your arms.
Check that the measuring tape is a bit snug but not too tight. You will definitely get the wrong measurements if you make it excessively tight and find that your bust is protruding over the measuring tape. And guess what? You won't fit correctly in your dress. You wouldn't want that, of course. You must therefore take accurate measurements of your bust.
2. Get your waist measurements
It's time to move to your waist and measure it after you've measured your breast. Find the natural crease in your waist by bending to either side. Measure the waist at the crease, making sure the measuring tape is a little loose. Furthermore, you can determine your natural waist by taking a measurement of 2 inches from your belly button.
3. Measure your hip
Your hip measurements are the next very important ones that you would take. Put your feet together as you stand. Your hips and back should be measured around the area that is the fullest. Between your belly button and crotch is where this is located. Make sure the measuring tape is a little slack as well. Your dress won't end up being too small if you do this.
4. Understand how to use a size chart to assist you to select the appropriate size.
To assist women in selecting the appropriate size, most stores typically include sizing charts. You should be aware that these charts frequently differ for various stores. Additionally, even with your measurements and the size chart, you can still struggle to select the appropriate size. As a result, you can use the size chart as a simple reference. If your measurements fall between two sizes and you're ordering your dress online, it's best to go with the bigger size. Additionally, avoid using dress size calculators because they frequently provide inaccurate measurements.